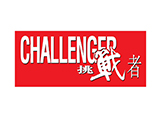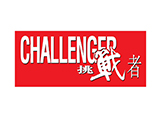 CHALLENGER
Paint Sealant Service + Interior & Detailing Treat 15%off
Original price: general passenger car $2,980; 7-seater car $3,280
1.
This offer is valid till 31 Dec 2023.
2.
This offer is only applicable for Official Member.
3.
Member must login to LIVE+ through the TAIKOO+ mobile app and present the Offer Detail Page to shop staff in order to complete the redemption.
4.
Only valid on passenger cars. Not valid for special models / supercars / commercial vehicles.
5.
Parking fee to be settled by car owners.
6.
Voucher cannot be used in conjunction with any other promotion offer or shopping voucher
7.
This offer is applicable to Cityplaza shop only.
8.
For details, please contact shop staff.
9.
In case of any dispute, Swire Properties Management Limited and Challenger reserve the right of final decision.