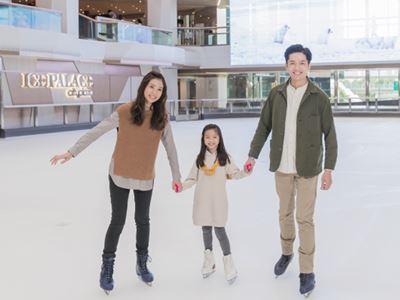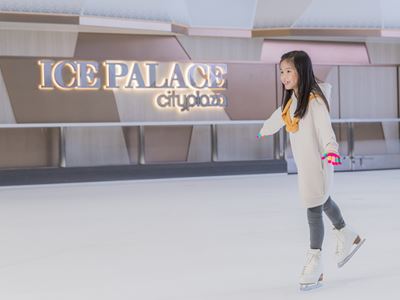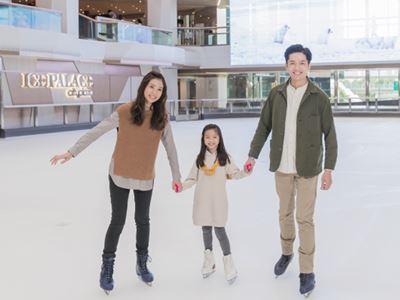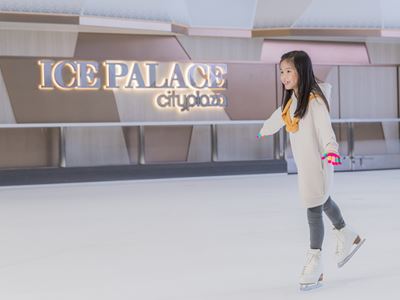 Cityplaza Ice Palace
Ice Palace Free Skating Ticket
Member may redeem reward in TAIKOO+ mobile app with points and visit Cityplaza Ice Palace, at Skate Shop in person to collect the reward within redemption period.
Member shall redeem the coupon(s) at the Skate Shop of Cityplaza Ice Palace, from 11am to 7pm daily.
Available to Official Member only.
Each member can only redeem 2 e-Gift vouchers within promotion period. This reward is available on first-come-first-serve basis while stocks last.
Redemption requests cannot be cancelled once confirmed. The required points will be deducted from the member's account without refund.
The free skating coupon is valid for Cityplaza Ice Palace only.
The free skating coupon can only use once and is valid for three months from the redemption date in counter.
Member can redeem the free skating conpon(s) by showing the corresponding e-Gift Voucher at the Ice Palace Skate Shop for redemption, screencap or copy of the voucher is invalid. No pre-book or reservation service provided.
The coupon is applicable for the days and timeslots which the rink open for public skating session only. An expired, unused coupon will not be extended or reissued. Customer(s) needs to redeem the wristband for entry by using the coupon, at the box office counter ONE hour before the starting time of the session you would like to enjoy the free skating.
The one-time locker (HK$15 each) fee is exclusive.
All photos and descriptions are for reference only, the real product shall prevail.
The coupon cannot be returned, exchange for cash, no change of any form will be given.
For rink schedule or other information, please visit Ciyplaza Ice Palace website: https://www.cityplaza.com/zh-hk/ice-palace or contact 2844 8688.
Members must read and comply with the "Conditions of Entry" before ice skating . Use of the ice rink by any person is conditional upon your acceptance of
of the disclaimers, rules and regulations under "Conditions of Entry" which posted in the rink area. Cityplaza Ice Palace reserves the right "Conditions of Entry" without prior notice.
Swire Properties Limited assumes no responsibility for the operations of the participating merchants and the goods, services and products they provide. Customers who have any complaints about the goods, services and products provided by the store must submit them to the relevant store.
The right of pick-up or usage of the goods, services or offers will become invalid upon termination of operation of the merchants/suppliers, and no refund of points, cash or compensation will be offered.
Swire Properties Limited reserves all rights to change these terms and conditions.
In the case of any dispute, the decision of Swire Properties Limited and the participating merchants shall be final.
Actualise location:
1/F, CITYPLAZA ICE PALACE
Redemption Period
Starts from 10 Mar 2023