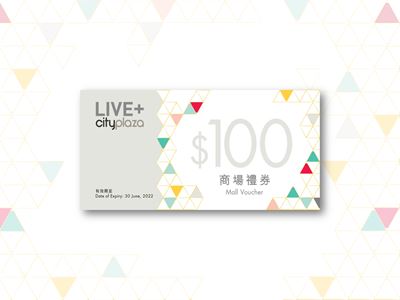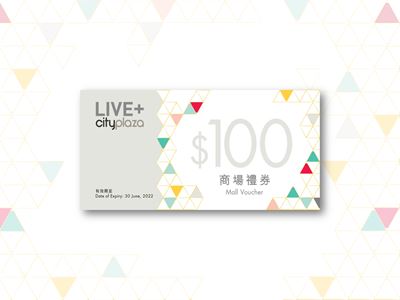 Cityplaza
Cityplaza Mall $100 e-Voucher
Member may redeem reward in TAIKOO+ mobile app with points and visit designated merchants to actualize the e-Voucher before the expiry date.
This voucher is valid for Cityplaza store only, for merchants accepting this e-Voucher, please refer to here.
Service hours of designated actualise location:
Cityplaza merchants – please refer to the operation hour of individual merchant
This reward is available on a first-come, first-served basis while stocks last.
Redemption requests cannot be cancelled once confirmed. The required points will be deducted from the member's account without refund.
All photos and descriptions are for reference only, the real product shall prevail.
This voucher cannot be returned, exchange for cash, no change of any form will be given.
This voucher will not be replaced if lost or stolen.
For detailed Terms & Conditions of the voucher, please refer to the Terms & Conditions displayed in offer page of TAIKOO+ mobile app.
Swire Properties Limited assumes no responsibility for the operations of the participating merchants and the goods, services and products they provide. Customers who have any complaints about the goods, services and products provided by the store must submit them to the relevant store.
The right of pick-up or usage of the goods, services or offers will become invalid upon termination of operation of the merchants/suppliers, and no refund of points, cash or compensation will be offered.
Swire Properties Limited reserves all rights to change these terms and conditions.
In the case of any dispute, the decision of Swire Properties Limited and the participating merchants shall be final.
Actualise location:
Designated merchants
Redemption Period
Starts from 18 Nov 2022