Miffy has travelled to Cityplaza to welcome the Year of the Rabbit with you! Explore a secret garden full of sunshine and flowers and bask in springtime as you commemorate your visit by taking Instagrammable selfies. Miffy's "The Year of Blossoms" invites you to take a stroll through six colourful photo spots. Follow the Golden Path on the ground floor to the tulip garden, where you can enjoy a dreamy journey alongside Miffy through a sea of flowers featuring over 25,000 blooms.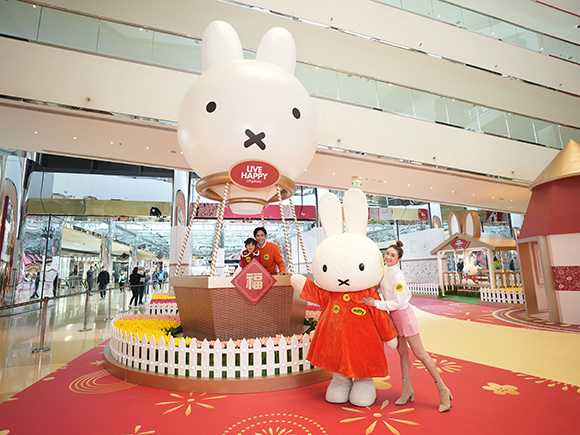 Miffy's magnificent, 6.5m-tall hot air balloon watches over the entrance of the garden. Join Miffy for a tête-à-tête in the hot air balloon!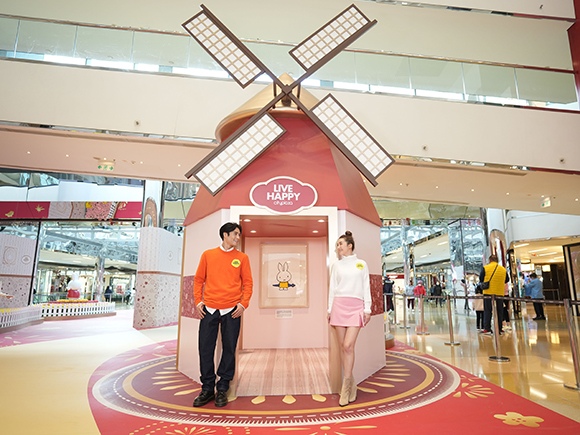 This Dutch-style Print Art Windmill Tower of Miffy features a collection of autographed prints by Miffy's author, Dick Bruna.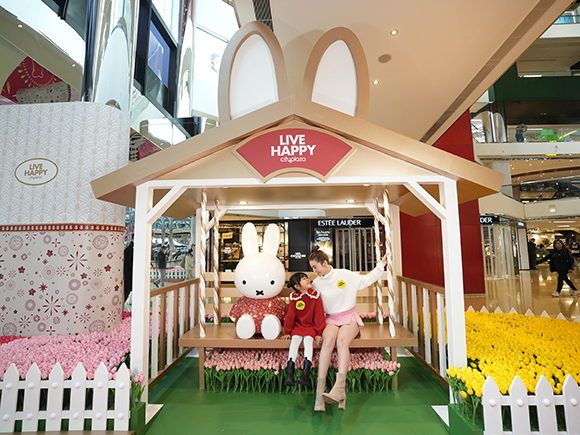 Miffy is looking forward to swinging with you in the garden in the warm sunshine, surrounded by the beautiful scenery of thousands of flowers.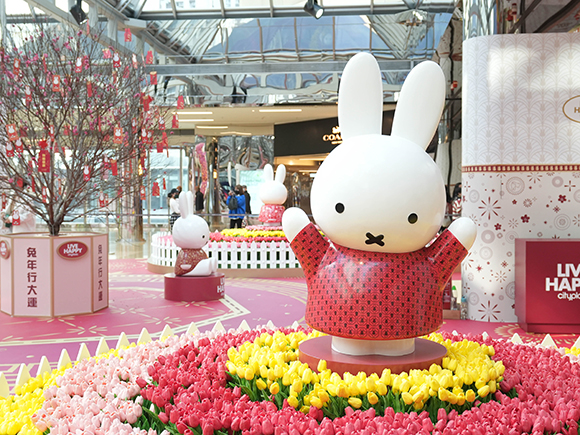 Miffy is waiting for you in lovely CNY outfits at 2 different spots in the gardens. Can you find her?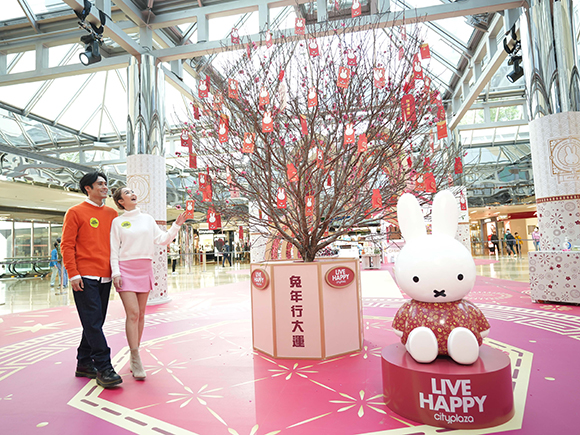 Rumours say anyone who walks around the peach blossom tree will have Miffy's blessing for finding true love in the new year.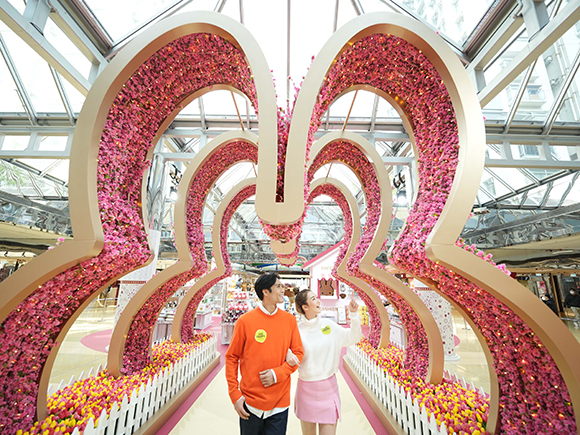 Ring in a new year of heartfelt sweetness! Take your loved one on a romantic stroll through the Peach Blossom Tunnel, designed in the shape of Miffy's cute ears.
Stop by the "Miffy x Cityplaza CNY Pop-up Store" to browse through hundreds of super-cute Miffy-related products – some in their exclusive, first-ever debut! Purchase your favourite lucky charms, then relax with Miffy at the cafe ToGather by LOG-ON, where you can find cute Miffy-themed desserts and delicacies that will sweeten up your day and melt the hearts of all Miffy fans!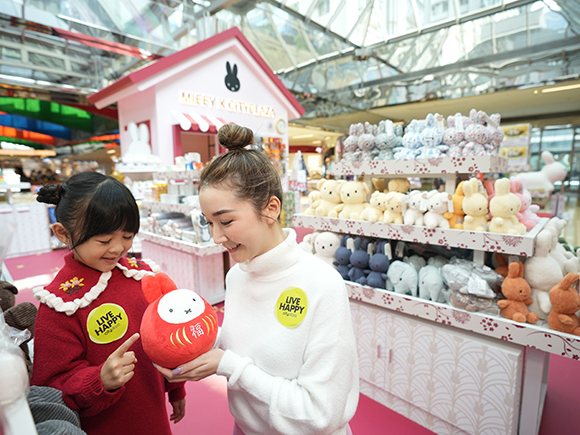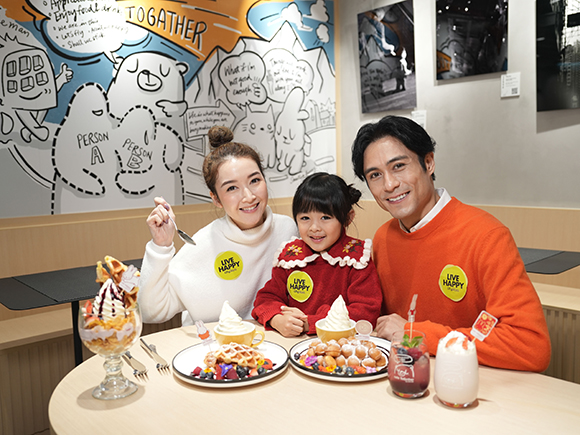 Miffy is also waiting for you in all kinds of foods and products around Cityplaza.
Check them out!
To wish every bunny a hoppy holiday, Miffy is even holding a Spring Meet-and-Greet on Saturdays where fans of all ages can pose for pictures and share a big hug with Miffy!
Dates: Jan 7, 14, 21, 28; Feb 4 (Saturdays)
Time: 1pm – 5pm (15 mins per session)
To join: Follow Cityplaza's official Instagram account, @cityplazahk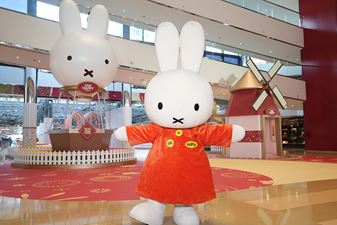 Cityplaza X Miffy "The Year of Blossoms" :
Period: 6/1/2023 to 5/2/2023
Venue: 2/F Atrium and Centre Bridge
Time: 12nn – 9pm (Mon – Fri); 11am – 9pm (Sat, Sun and public holidays)