LIVE HAPPY
With the theme "LIVE HAPPY", Cityplaza set up four large-scale art installations in vibrant and vivid colours to release positive energy and bring joy to everyone!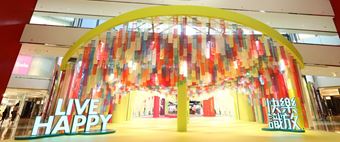 At the entrance of the atrium, the LIVE HAPPY letter block reminds viewers to let go of their worries, as colourful streamers overhead offer a perfect photo spot!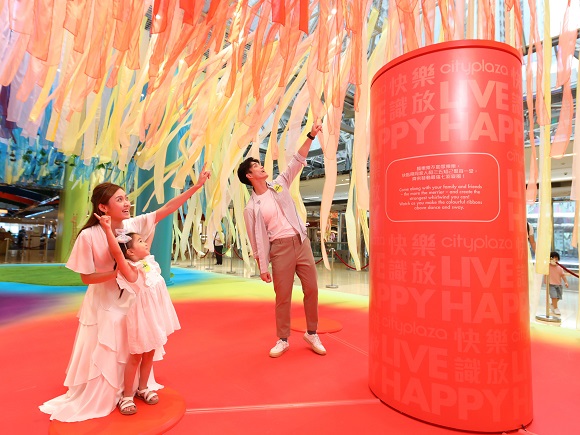 From there, you're drawn towards the Happiness Whirlwind at Centre Bridge, where you can activate sensors to blow your stress away.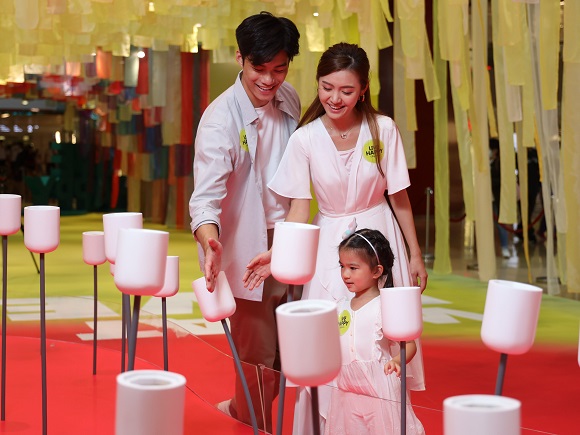 Let the wind carry you to Happiness Rhapsody, where lightly pushing on the art creates peaceful tunes to remind you to listen to your inner voice.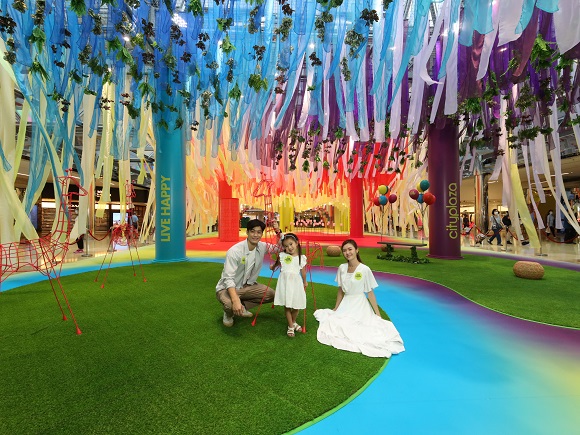 Take a break and unwind in the gloriously green HEAppiness ZONE! Visit Cityplaza now to seek your own happiness with our interactive art installations!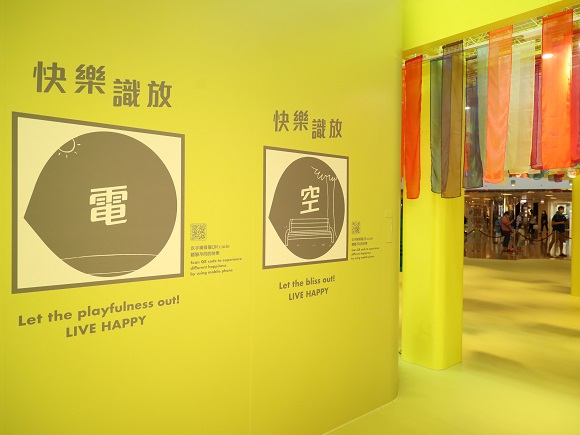 AR technology lets you bring home Happiness in a Frame with cheerful illustrations.
HAPPY NAVIGATION – Adding More Interesting Ideas to Life
Select one of the three specially designed routes – one for artistic souls, one for happy families and one for industrious office workers – and get a fresh look at familiar surroundings with our audio-guided tours. Explore corners of the mall you've never noticed before and new encounters to enrich your life!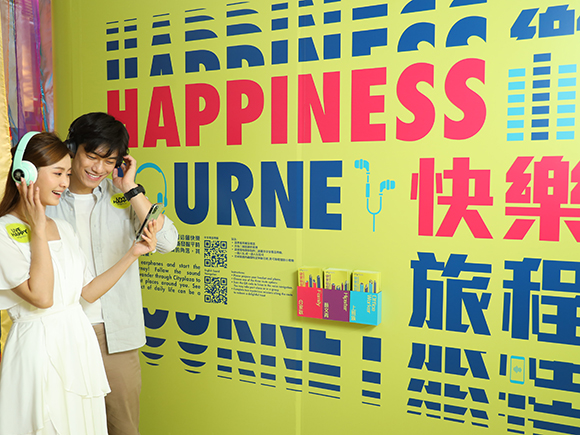 Take out your earphones and start the Happiness Journey from Centre Bridge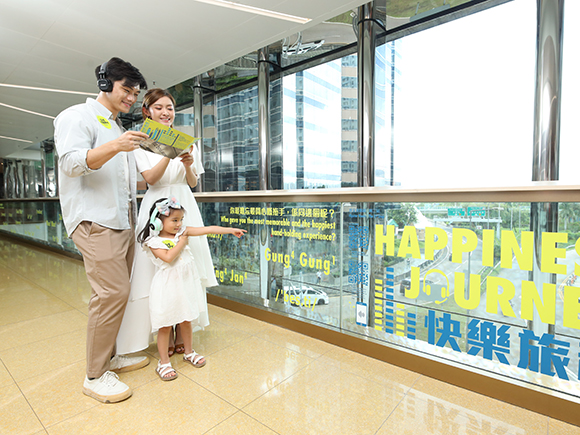 Follow the sound navigation and wander through Cityplaza to discover different places around you.
Exhibition Venues: Atrium & Centre Bridge, 2/F, Cityplaza
Opening Hours: Monday to Friday 11:00am – 9:00pm Saturday, Sunday, and Public Holidays 10:30am – 9:30pm